It is our pleasure and honor to invite you to join us for The Virtual 5th Annual ERPA Congress on Regulations and Compliance for Cosmetics (CRCC2020) taking place 27-28 October 2020 online.
In line with the world health situation and for the safety of all concerned, the 2020 congress will take place as a virtual event.
Following the success of the Congress in Prague in 2016, Berlin in 2017 and Brussels in 2018 and 2019, during this fifth Congress you will have the opportunity to acquire expert knowledge and learn groundbreaking news about the European cosmetics regulatory framework. The congress will cover as well the Brexit aftermath focusing on practical actions needed to enter or remain on the UK market.
Regulatory professionals involved at the European Commission level and renewed experts will secure a congress to be remembered providing detailed and unique information.
Topics to be covered, among others will be:
• 7 Years of EU Regulation
• Cosmetics Regulation and Other Laws
• Technical Challenges related to Cosmetic Products
• Tricks and Hints on Cosmetic Claims
• Good Manufacturing Practices in Cosmetics
• Nanotechnology in Cosmetics
• From US to the Rest of the World, in Practice
• EU Rules vs. US Rules
Join the Congress and benefit from expanding your network. Our sophisticated virtual platform will allow you to experience and 'attend' the congress similarly to a physical one; not only will you enjoy Live presentations, you can also participate in real-time Q&A, meet new friends in our B2B area, chat to old colleagues, schedule one to one meetings, and discuss new insights gained.
We look forward to welcoming you to CRCC2020.
Sincerely,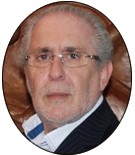 Gideon Elkayam
Obelis s.a.
Congress Chair